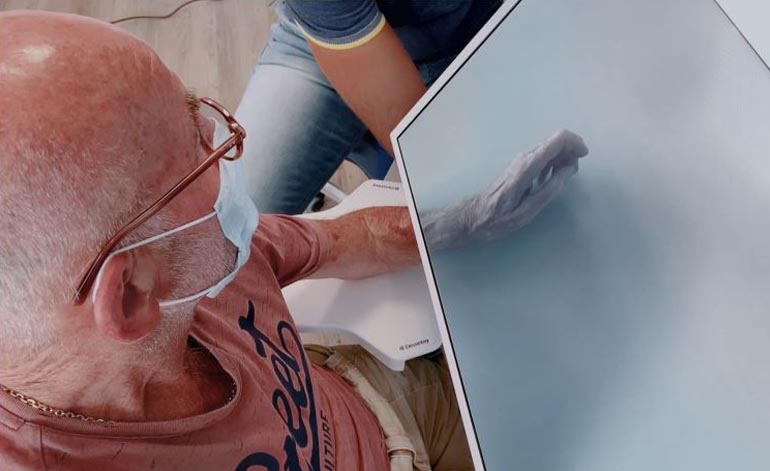 "Visuomotor simulation training" approaches
Action Observation – Motor Imaging – Mirror Therapy
For many years, several research teams have been uncovering specific visuomotor neurons that are involved both in the vision and action planning but also in the production of movement.
Vision and movement are closely related: same specific areas of the brain are activated when you see or make a movement.
Every time we observe somebody performing a movement, our brain simulates instantly and without effort this same movement. Such process supports rehabilitation.
This is why some people say:
"Seeing a movement is almost like doing it."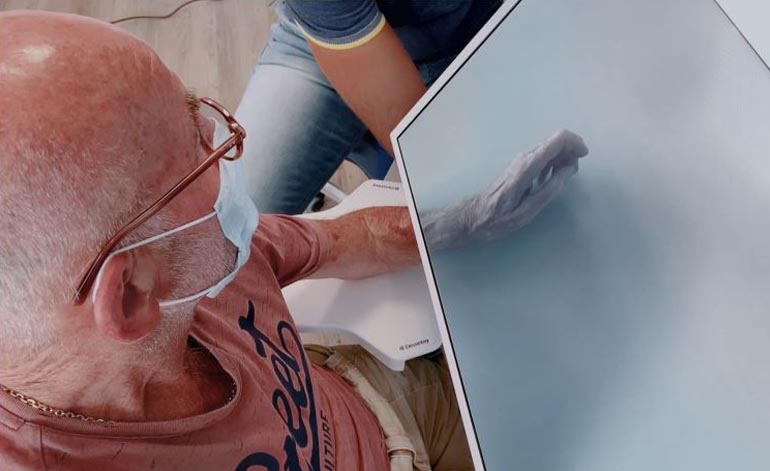 Rehabilitation objectives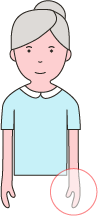 Stroke
Brain injuries
Cerebral palsy
Hand trauma
Immobilization
Amputation
CPRS (Complex Regional Pain Syndrom)
Stroke
Brain injuries
Cerebral palsy
Hand trauma
Immobilization
Amputation
CRPS (Complex Regional Pain Syndrom
IVS3 – Intensive Visual Simulation
Positive visual feedback promotes relearning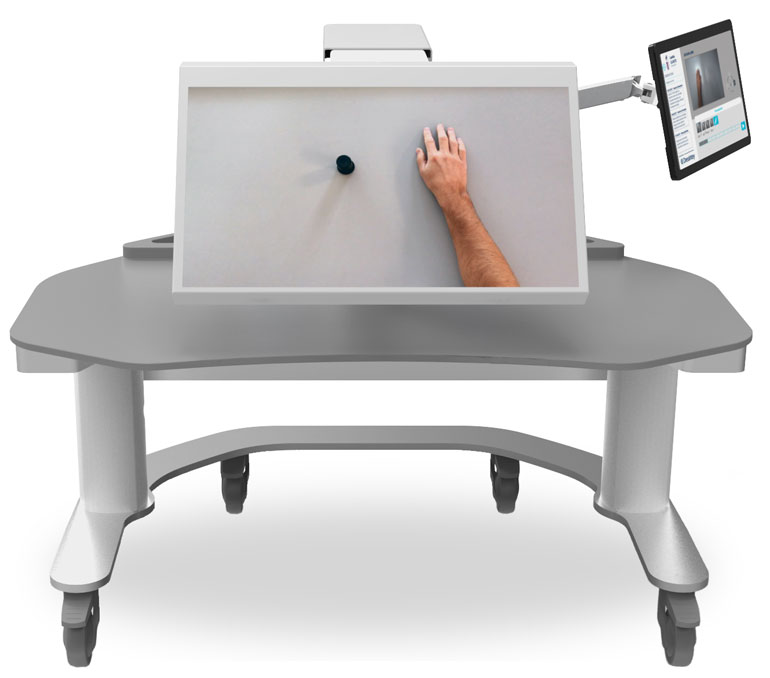 Patients subject to paralysis or pain disorders experience discrepancy between movement control and the visual and sensitive feedback they get. It is indeed very challenging to relearn a movement when faced with constantly negative feedback, which conveys a sense of failure.
IVS3 replaces the image of the paralyzed arm with a positive image of movement performed by the healthy arm.
The IVS3 system stimulates brain plasticity and enables patients and therapists to work specifically on:
Action planning,
Potential of actions,
Intention & motor planification.
Reinstating coherence between what the patient intends to do and the sensations he perceives, prompts relearning.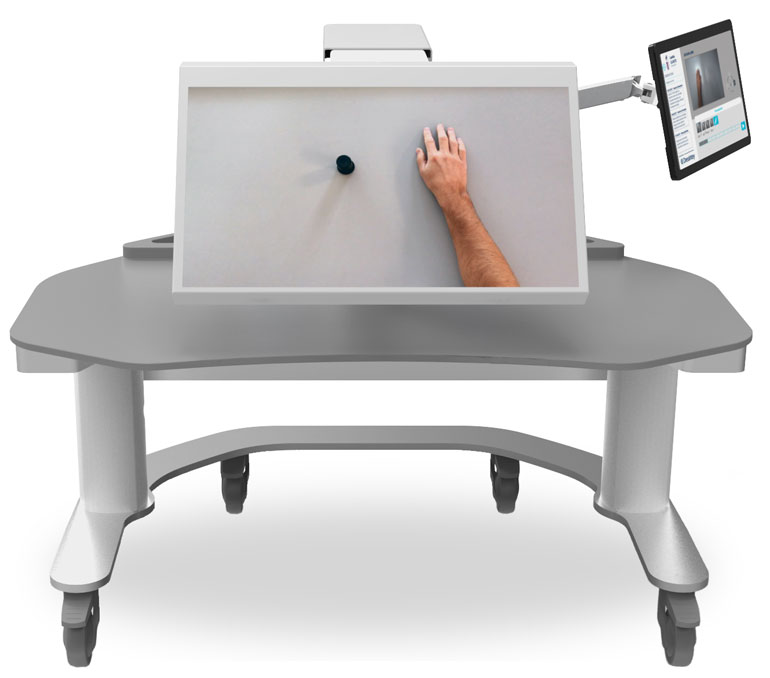 IVS4 – For the lower limbs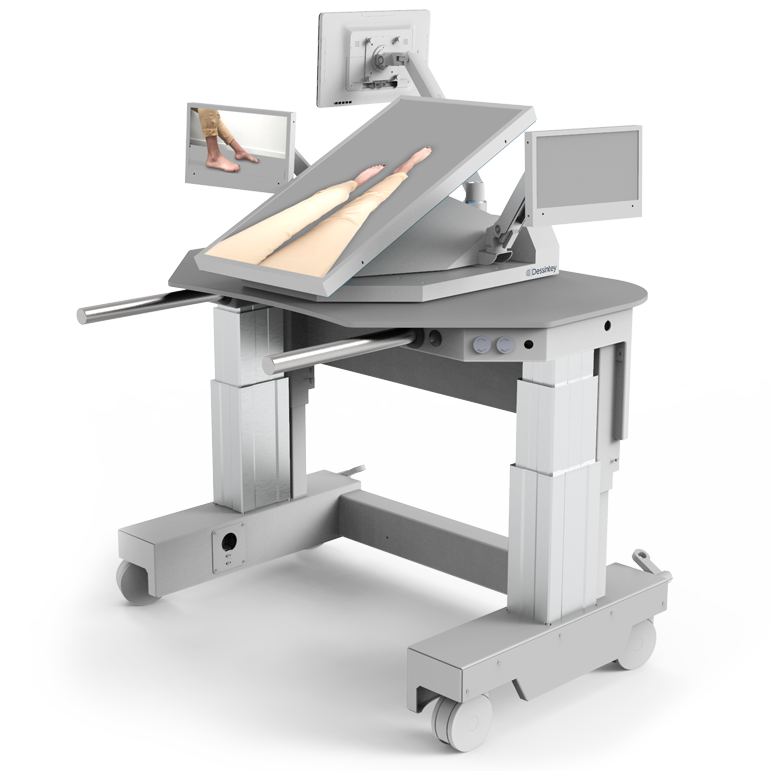 Vision plays an essential role in the early stages of reconstructing body image and motor control. With an intense immersion, IVS4 allows the patient to reintegrate a healthy functional limb and to focus on the representation of the analytical movement.
Adapted to wheelchairs, the IVS4 allows patients to work seated to learn basic movements and more complex coordination, then in a standing position for a functional approach to balance and walking.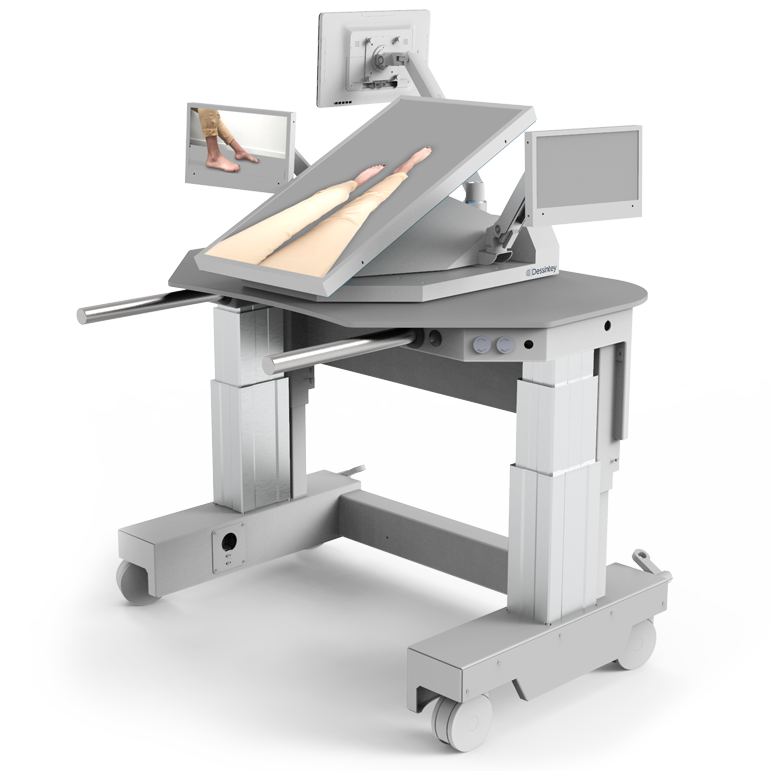 "The problem is not the repetition of movement
but the ability to plan what to do.
It's not a problem of muscle power, it's a problem of
control of the body
."

Dr. Franco MOLTENI
Clinical Director - Villa Beretta
Rehabilitation Center, Italy
Motor control principles
Action preparation quickly altered in patients
Upper limb rehabilitation calls for an understanding of the individual components of the movement:
Action planning: Potential of actions – Intention & motor planification
Motor execution: Performance of movement and biofeedback
For many patients, this first phase of action planning is altered, non-existent. They lose awareness of their own body, but also the memory of motor functions and projection in time.
Without representation, the movement cannot be effective and precise.
A new visuomotor simulation training approaches
Stimulating of motor planning and central control of movement
IVS3 relies on brain plasticity. Integrating the Visuomotor Simulation Training approaches among the therapeutic tools stimulates the central control of movement and bolster patients' abilities in action planning (Potential of actions – Intention & motor planification).
IVS3 is an innovative rehabilitation device dedicated to patients suffering from stroke, chronic pain (CRPS), or complex trauma of the arm or the hand.
It allows to work on the representation and planning of movement. Positive feedback increases motivation and promotes patient recovery.
This technology is used in addition to other conventional therapies (passive mobilization, task oriented, robotic assisted therapy…).
Stroke
|

Trying to move with upper limb deficiency
In my daily life
Vicious circle of failure: a cascade effect
During « Intensive Visual Simulation » training
Restoring coherence between movement intention & vision: a vertuous circle
The technological platform
Personalized therapy programs
The IVS3 system generates visual illusions, a unique technology dedicated to motor planning and central control of movement.
The device integrates intelligent algorithm-based therapy assistance to facilitate the clinician's day-to-day work.
Based on the evaluation performed by the therapist, IVS3 offers a variety of exercise sequences. It recognizes the movements best suited to the patient's deficiencies.
IVS3 manages the planning of sessions and patient's overall program.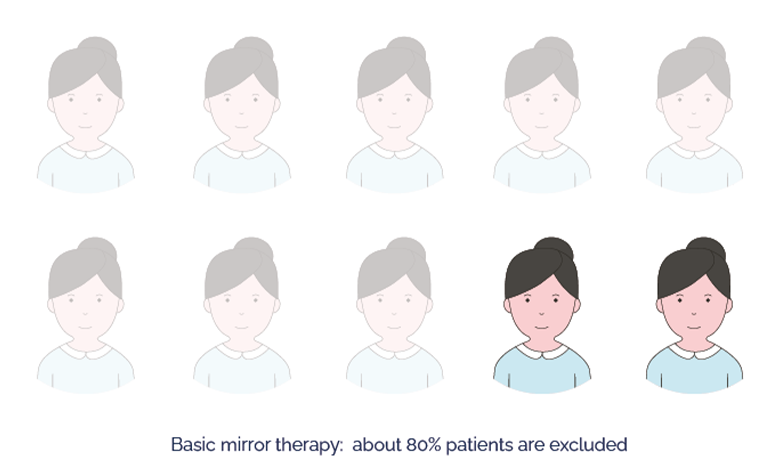 Intensive upper limb therapy
Early therapy in the rehabilitation process, accessible to all patients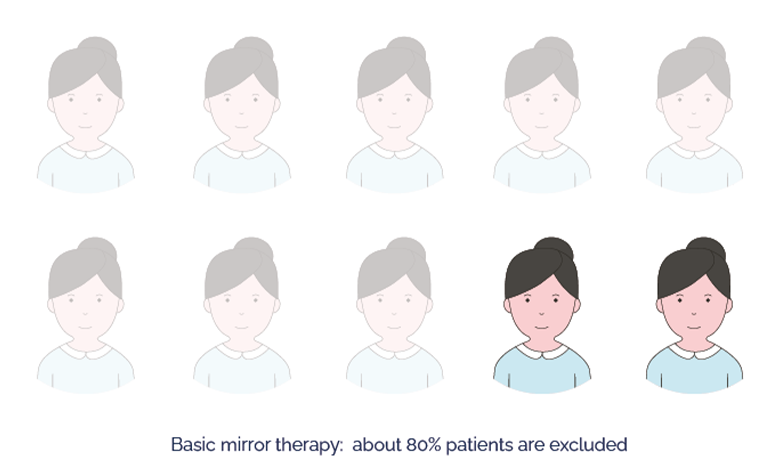 The concept of IVS3 was born out of an observation: only 10 to 20% of patients practice mirror therapy or motor imagery in rehabilitation centers.
IVS3 is an innovative medical device developed to intensify rehabilitation and enable early treatment of 80 to 90% of patients, including those with:
cognitive disorders,
attention deficits,
learning disabilities,
aphasia,
neglect,
body image disorders,
spasticity.
Intensive and diversified exercises
Quantitative and qualitative increase in care
Sessions traceability
Progress monitoring and activity report
Patient autonomy
Practice under the supervision of the clinician
Our mission
Dessintey develops and markets intensive rehabilitation technologies to accelerate recovery and ensure greater patient autonomy.
Our mission is to assist patients throughout their healing and rehabilitation journey.
Our technological solutions aim at increasing, diversifying, and personalizing their daily practice program from the moment they join the rehabilitation center until they return at home.
Dessintey relies on the latest scientific advances in neuroscience and on its close contact with therapists to offer simple and efficient technologies.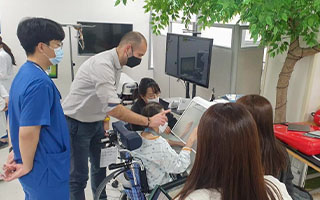 Our IVS technology is travelling … a lot. And KOREA 🇰🇷 is one of its favorite destinations.
Why? Because our local Partner is very committed to develop the local rehabilitation market. And they are already sucessful.
read more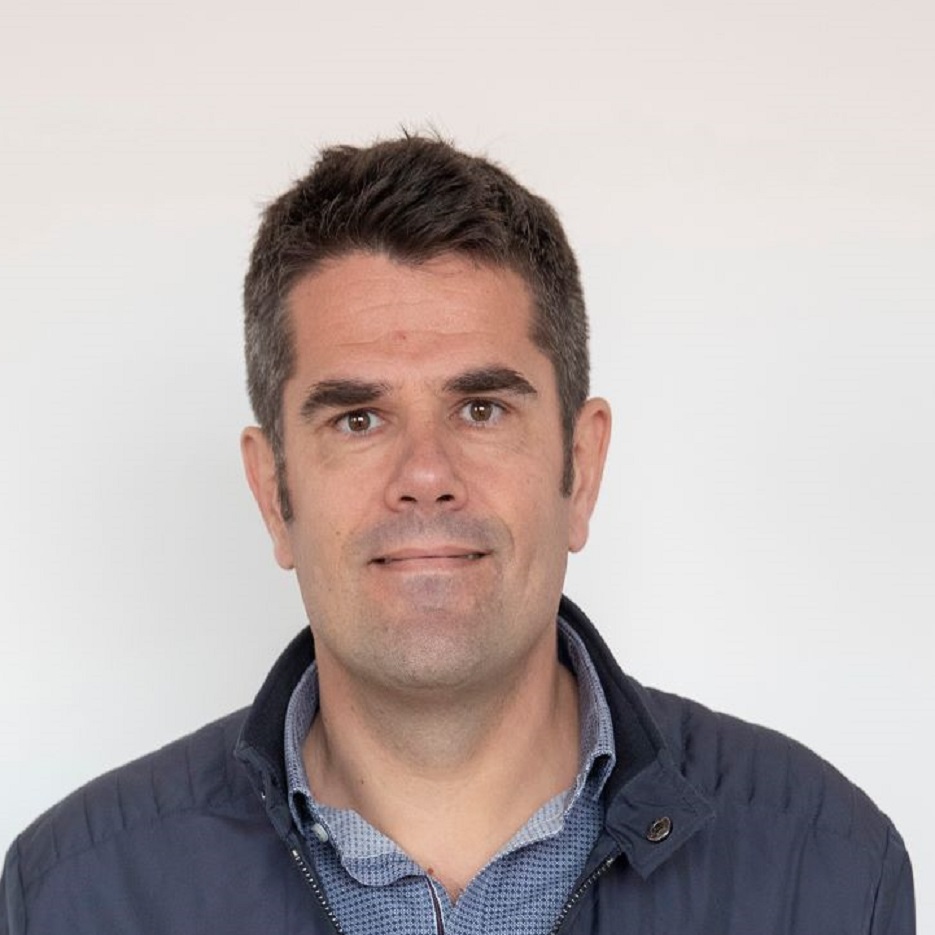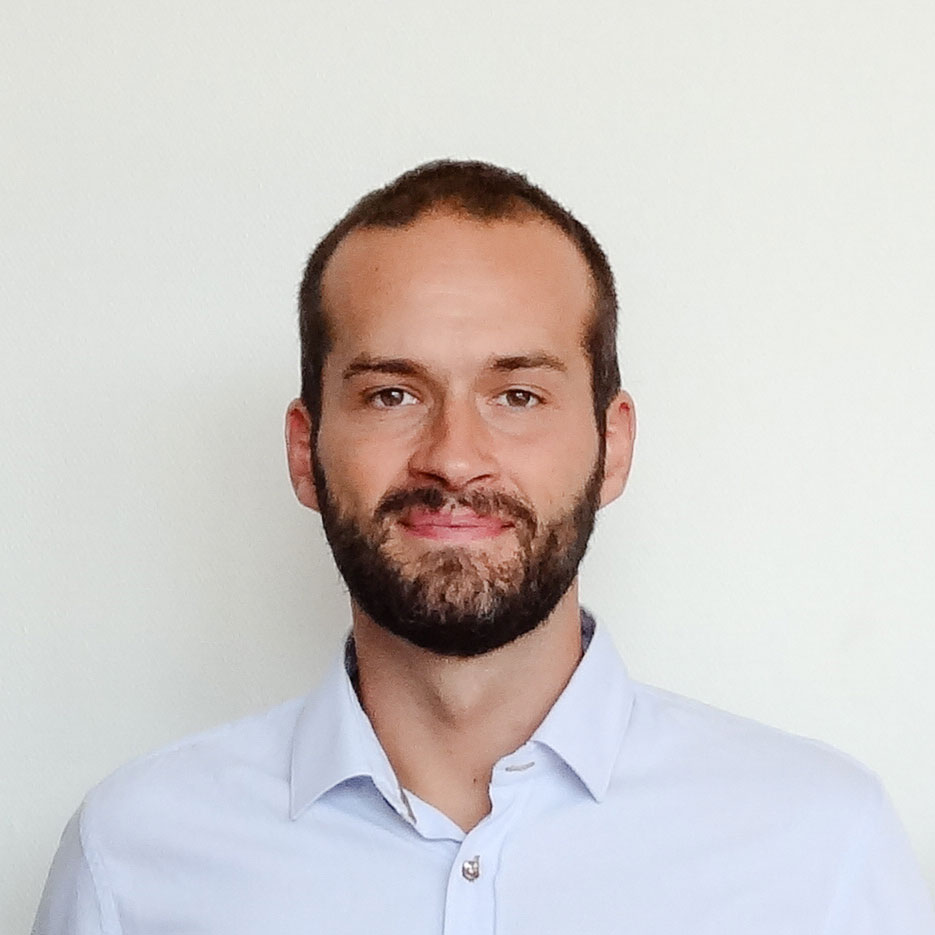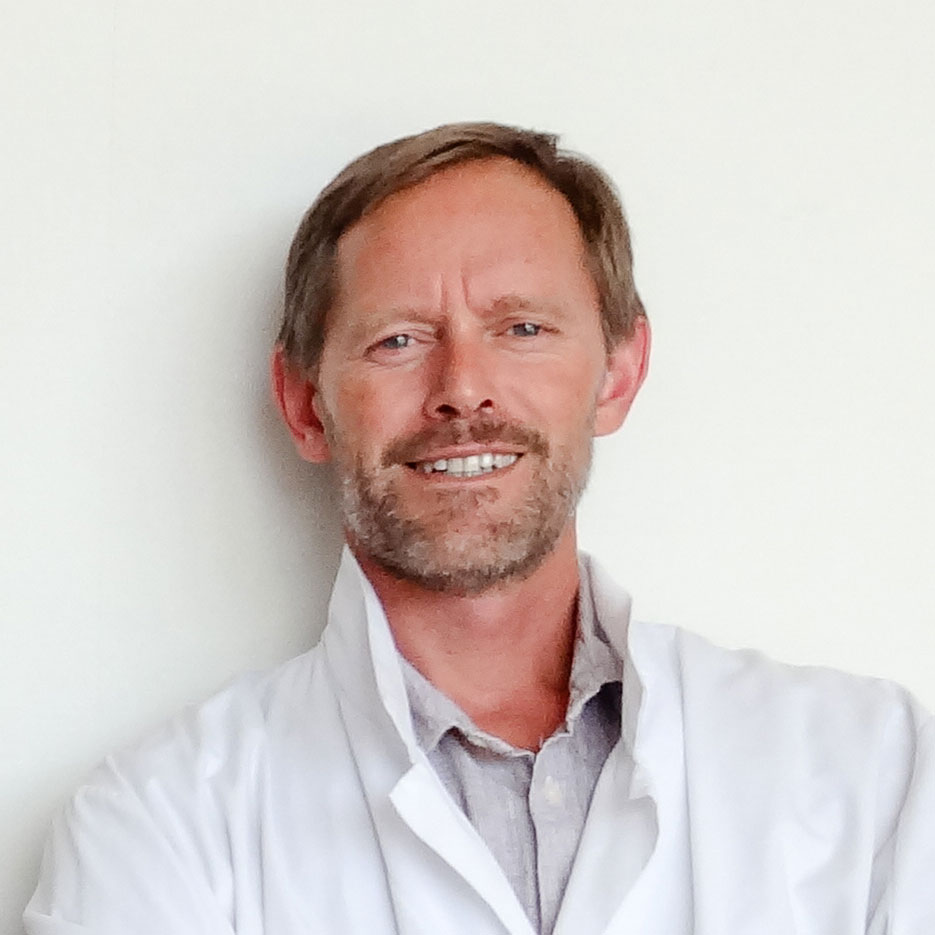 Pr Pascal GIRAUX
Head of Research & Clinical Applications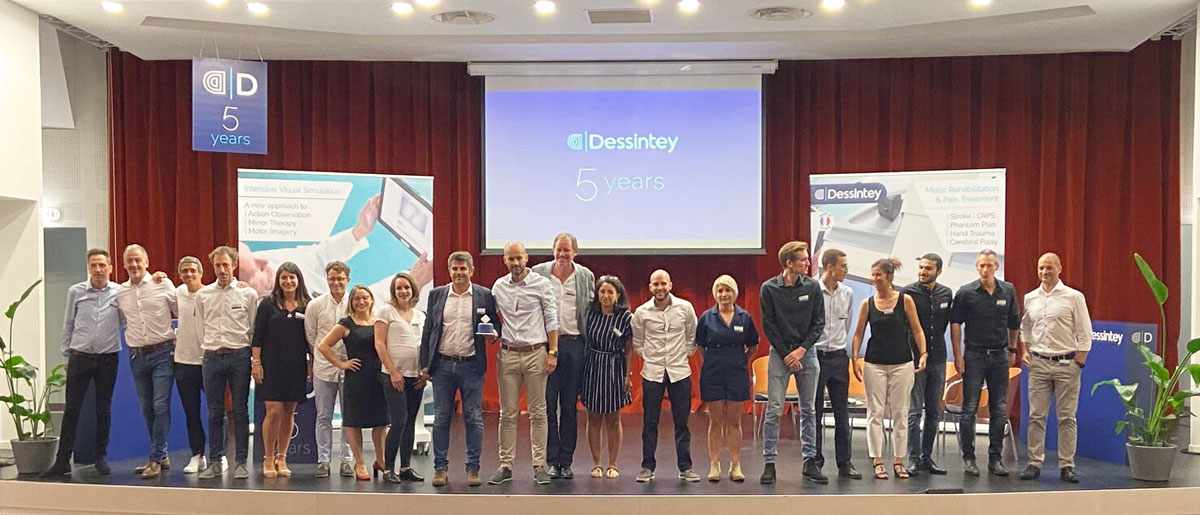 The whole Dessintey team gathered for the 5 Years celebration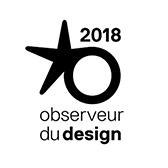 2018
Design Observer labellization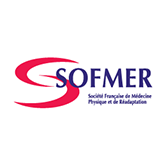 2016
Innovation Award by the SOFMER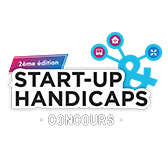 2019
Start-Up Handicaps Contest Award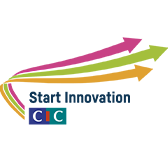 2019
Innovation Start -Up Award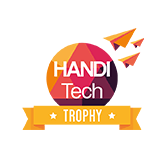 2018
Prix Coup de Coeur BPI France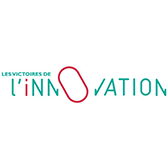 2017
Victoires de l'Innovation Award "Coup de Coeur du Jury"
For any question or request for additional information about Dessintey and our IVS3 technology, please use this contact form.